HKJP is passionate about making a positive impact on the community of the Denver metro area and the state of Colorado. Collectively and individually, HKJP attorneys and staff give their time, money and talent. Over the years, attorneys have:
HKJP was a General Sponsor for the 2014, 2015, 2016, and 2017 RMPCA's Toys for Kids Fundraising Event
HKJP has financially contributed to the Legal Aid Foundation of Colorado in the past
HKJP since 2006 has participated annually in the Denver Bar Association's Community Action Network (CAN), which hosts various events and drives (i.e., school supply drive to benefit Denver Public Schools and Children's Outreach Project; toothbrush drive to benefit KIND (Kids in Need of Dentistry); and a food drive to benefit Food Bank of the Rockies)
HKJP and its employees support a different charity or project each year during the holiday season. Past years have included: Arapahoe County Adopt-a-Family Program, Lutheran Family Services of Colorado "Angel Tree Gift" program, sending of care packages to support our U.S. Troops in Iraq, the Colorado Homeless Families Adopt-a-Family program and Toys 4 Tots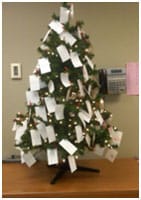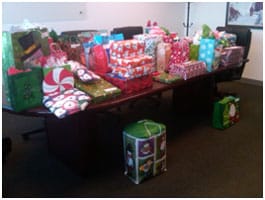 HKJP has participated annually since 2006 in the Lee National Denim Day, which benefits the American Cancer Society
HKJP Shareholder Susan Stamm taught Junior Great Books to fifth graders from 1997 to 2007 and from 2010 to the present
HKJP Shareholder Susan Stamm is serving a four-year term on the board of directors of Certified Addiction Counselors from 2011 to 2015
HKJP Shareholder Susan Stamm is a member of the Colorado Ballet Auxiliary, January 2012 to present
HKJP has raised money and sponsored a team as part of the Furry Scurry, a two-mile walk and fun run and fundraiser for the Denver Dumb Friends League since 2000
HKJP Shareholder Susan Stamm was appointed to the State Grievance Board (2007-2011) by Governor Ritter; the Board is now known as the State Board of Registered Psychotherapists.
HKJP Employees donated old/unused cellphones to Cell Phones for Life in 2011
HKJP Shareholder Jamey Jamison participated in the Junior Achievement fundraisers from 1998 to 2009
HKJP Shareholder Steven J. Paul participated in the 2018 Trek 100. A 100 mile bike ride where the funds raised at the ride benefit Midwest Athletes Against Childhood Cancer (MACC Fund), and their work supporting critical research on pediatric cancer and related blood disorders. This is his 14th year of participation in this event.